Pre and Post Surgical Rehabilitation
Disc Pathologies for the Surgical and Lumbar Spine
Temporomandibular Joint Disorder
AlterG® Anti-Gravity Treadmill
This unique treadmill is unlike any other rehabilitation and training equipment available and can alleviate up to 80% of the individual's body weight (unweighting) allowing early ambulation with decreased pain while rehabilitating from injury or surgery.
Whether you're a patient or an athlete dealing with lower body injuries, chronic pain or neurological conditions that inhibit mobility, you can benefit from the unweighting capabilities of the AlterG.
It allows athletes to maintain cardiovascular fitness and improve endurance levels while preparing for marathons, ultramarathons and triathlons without placing additional stress on the body.The AlterG treadmill plays a vital role in early rehabilitation for all lower extremity injuries. We also offer the AlterG treadmill for training purposes on a cash basis.
  FREE 10 minute trial for new patients!
Biodex Balance System SD™
The Balance System SD will improve balance, increase agility and develop muscle tone – with the broadest range of treatment options.
Provides in-depth assessment of an individual's balance
Provides numerous advanced programs to improve balance and proprioception
Allows pre-season baseline and post-injury concussion testing for athletes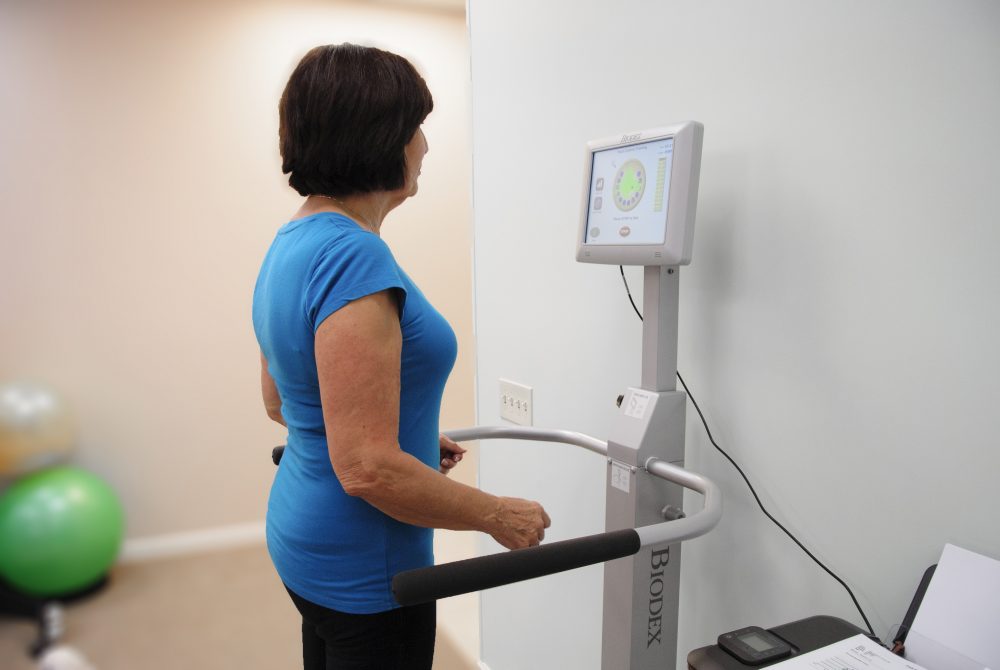 Anti-Gravity treadmill for early ambulation
Advanced balance and proprioception training
Soft tissue and joint mobilization
Myofacial and trigger point release
McKenzie centralization program for radicular pain
Proprioceptive neuromuscular facilitation
Cervical and lumbar traction
Golf Screening
Trained and certified by Titleist® professionals (TPI) to screen golfers for flexibility and ROM limitations.

The screen involves a thorough one-on-one evaluation to discover issues that might be affecting your game and your body. After the screen is completed, Tracey will design a specific exercise program to address your muscle strength and flexibility, to improve your handicap.
The screening process can reveal flexibility loss, strength loss, coordination and balance issues. The exercise program is customized to address your limitations, help decrease pain or discomfort while playing golf and ultimately help enhance your golf performance.
Call or make an appointment today to schedule your personalized golf screening.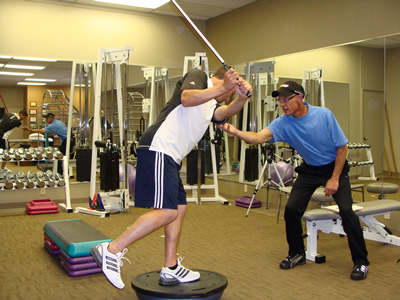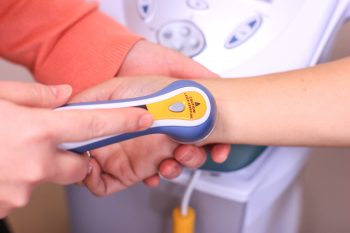 Cold Laser Treatment for Pain Management

Used to treat patients who suffer from a variety of acute and chronic conditions in order to help eliminate pain, swelling and reduce spasms.
Some conditions that may be treated by cold laser therapy include:
Muscle spasm
Arthritis pain
Joint pain
Muscle sprains
Muscle strains
Pre-Season Baseline and Post-Injury Concussion Testing

Using the Biodex Balance System SD™ we are able to perform a baseline concussion test for athletes before engaging in contact sports and post-injury concussion test to assess if the athlete is appropriate for continued participation.